Family Hike in Boulder | Colorado Family Photographer
A few weeks ago, we took a break from our routine and headed to Boulder to hike the Chautaqua Trailhead and enjoy a close up view of the Flatirons. What an amazing spot, and right in town! So much of Boulder reminds me of Santa Cruz- the people, the natural beauty surrounding and woven into the city, and the breweries. After finding a parking spot on a side street, we headed to the base and enthusiasm started out high! Marin was eager to climb to the top (for about 20 mins) and Reina was happy to hang out in her Kelty backpack that has survived both kids and a husband who beats the crap out of his gear.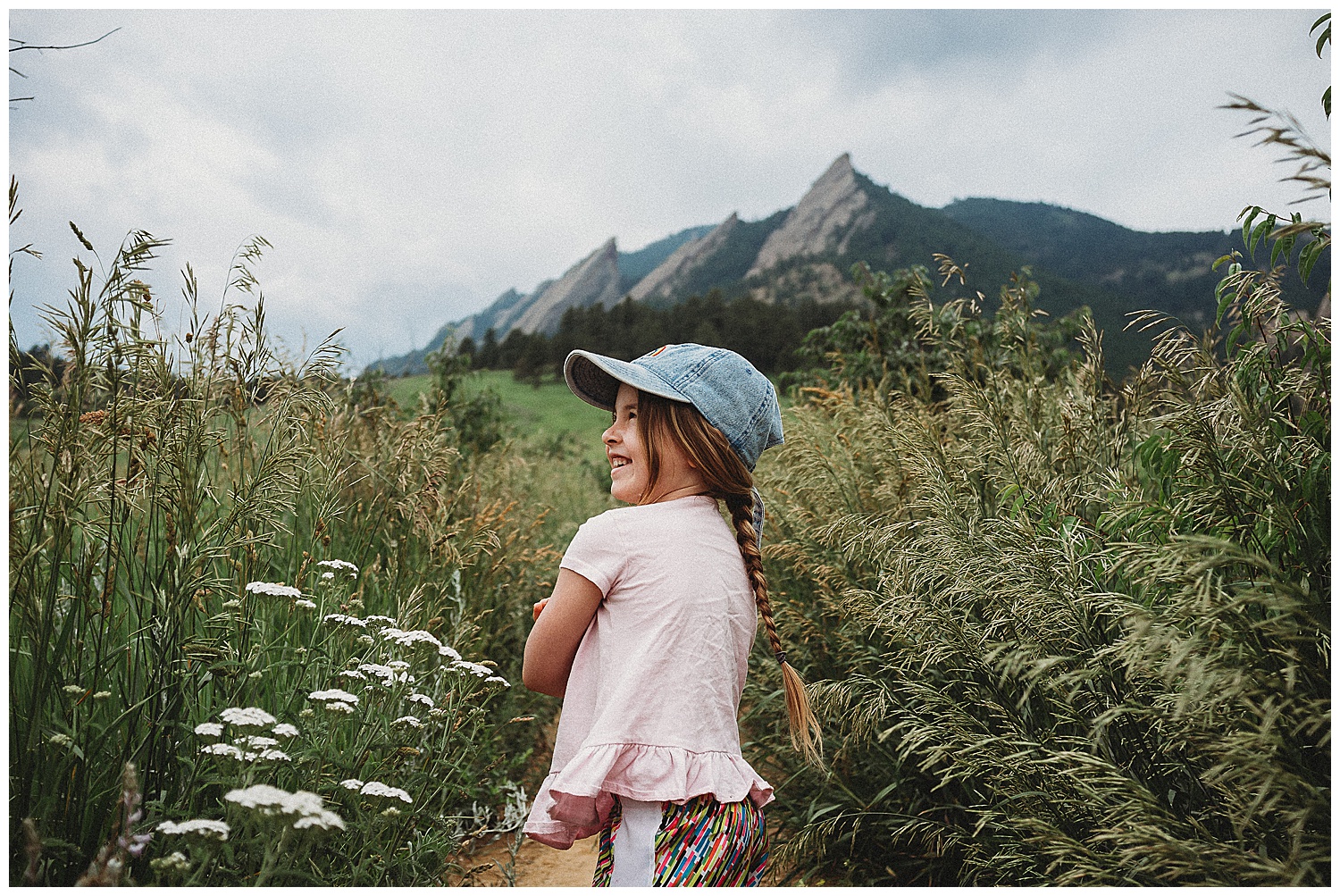 Unfortunately, we waited until mid day to start our hike and the enthusiasm came crashing down quickly as lunch/nap time approached. So, after walking about a half mile, losing a hat, and drying a number of tears, we headed back down the hill, we got in the car and took a "nap drive" up the mountain to further check out the scenery in the comfort of air conditioning and non-whining kids before driving around the surrounding neighborhoods. Also, check out that Westfalia- it's the same one my parents had when I was a kid and we would often play "pizza delivery" with our friends in it. My dad apparently cried when he had to eventually sell it when it become too unreliable.
Once the tiny monsters awoke, we set off for my husband's favorite place, Avery Brewery, to enjoy some food and delicious beers. When we visited Colorado last fall to explore and see if it was a good fit for our family, we headed directly to Avery Brewery, per my husband's orders, and found the brewery to be kid friendly, tasty, and surrounded by parking- whoo hoo. It was a nice close to a fun day of exploration. Hopefully next time we can stretch out our hike a little longer than half a mile. Here's hoping! I'll take any kid friendly hike suggestions in Northern Colorado that I can get!